Best of
The top entries for the Austrian World Music Awards
The artists featured on this page represent the top entries for the 2015 and 2014 Austrian World Music Awards. The awards are presented annually by the Austrian World Music Association, and the winners are selected by a panel of experts.
(In alphabetical order)
Alma (second prize 2015)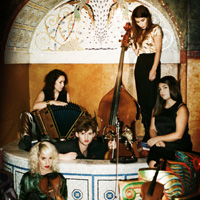 ALMA's music undoubtedly has its roots in Austrian folk music, but can also be seen by some as a winking nod to this form of music. All of the members grew up in musical families, with traditional music already playing a major role at an early age. In the sense of out with the old and in with the new, the five young musicians breathe new life into old traditions, while leaving enough space to explore their own musical origins.
Alma:Morocco
Belofour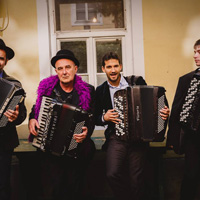 While Belfour's songs strike a typically Viennese note, they also combine elements from Alpine folk music, a dash of jazz, Balkan sounds, and tango. To boot, these four accordion players have mastered the art of seamlessly melding this musically multifaceted mix into one harmonious whole. (mica)
Belofour: Franziska
Birds of Vienna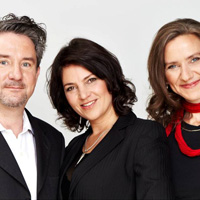 This trio practices the art of overcoming ostensible borders and expertly merges elements of classical music with jazz and pop music, thus creating a multifaceted, riveting canvas of sounds. (mica)
Birds of Vienna: Schubert ok
Black Messenger Afro Band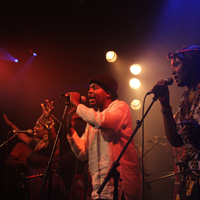 Black Messengers Afro Band is made up of seven talented musicians from South Africa, Kenya, Zimbabwe, Burkina Faso, and Congo all based in Vienna, Austria. Their music is nourished by a variety of different African cultures and peppered with energetic afro moves.
Black Messengers Afro Band: Hunting Song
Cobario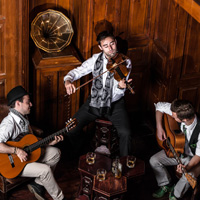 Ever since their debutas street musicians in Barcelona in 2006, Cobario have committed themselves to their very own style, which they have come to call"Gypsy Classic." Viennese, Slavic, Irish, and South American influences, mixed with classical elements, define their distinctive sound. With two guitars, a violin, and a piano, this Viennese instrumental trio performs internationally and has already won several prizes.
Cobario:Gulasch
Das Großmütterchen Hatz Salon Orkestar (Audience Award 2015)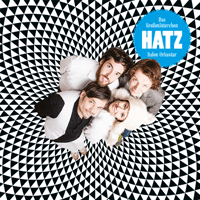 The five-membered band around the accordionist and singer Franziska Hatz performs at a very high artistic level and presents humorous pieces mainly from the klezmer tradition, as well as self-composed works with influences from pop, folk-rock, ska and jazz. Even Austrian "yodeling" and electronic music finds its way into their music. Far off from any restrictions, their music is as diverse and captivating as it gets.
Das Großmütterchen Hatz Salon Orkestar: Franfare
Duo Dinovski-Schuberth (finalist 2015)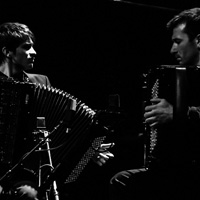 The music of the accordion duo Dinovski-Schuberth is all about provocation and improvisation. Playing together since 2013, the two young accordionists from Upper Austria (Schuberth) and Macedonia (Dinovski) like to indulge in their mutual passion for Balkan music, Scottish and Irish sounds, jazz and contemporary music. The two musicians share a common desire to improvise without any rules. 
Duo Dinovski-Schuberth: fatönk
Federspiel (first prize 2015)
The ensemble Federspiel was founded in 2004 in Lower Austria and audaciously combines local folk music with world music elements. Federspiel's musical signature is above all characterized by the origin and background of each of the seven musicians. In this sense, Federspiel's repertoire ranges from self-composed works with pop elements to arrangements of traditional Mexican music or the zither as a solo instruments.
Federspiel: The Harvest (Joe Zawinul)
Flarmenia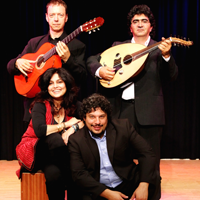 Fiery Andalusian flamenco and soothing songs from the Middle East intertwine in the ensemble Flarmenia, who demonstrate with great charm how to create a sonic synthesis on the common ground of different musical cultures.    
Flarmenia: Djelem, Djelem