Best of
The top entries for the Austrian World Music Awards
The artists featured on this page represent the top entries for the 2015 and 2014 Austrian World Music Awards. The awards are presented annually by the Austrian World Music Association, and the winners are selected by a panel of experts.
(In alphabetical order)
Das Grossmütterchen Hatz Salon Orkestar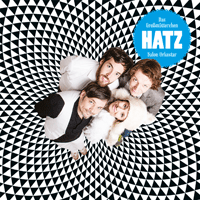 Their music is a mixture of klezmer traditions, pop, folk, rock, ska, and jazz elements. Großmütterchen Hatz Salon Orkestar switches effortlessly between various styles and musical traditions, rendering their enthusiasm palpable with every note. 
Das Großmütterchen Hatz Salon Orkestar: Ljubezen
Diana Rasina Ensemble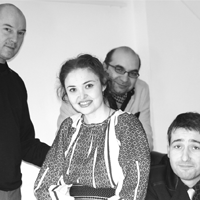 The Bucharest-born singer Diana Rasina and her ensemble give an overview of Romanian folk music that packs an authentic punch. The singer traverses every region of her home country and showcases exhilarating dance and wedding songs as well as gentle lullabies and dirges.
Diana Rasina Ensemble: Lelita Saftita
[dunkelbunt]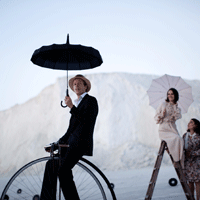 [dunkelbunt] are known for their multilayered and eclectic mix of electronica, klezmer, Balkan music, swing, jazz, and soul to include bluegrass and country music. Recently, they have expanded their repertoire to include bluegrass and country music for a full-blown homage to the American musical tradition.
[dunkelbunt]: Egal
Edith Lettner & African Jazz Spirit (Audience Award)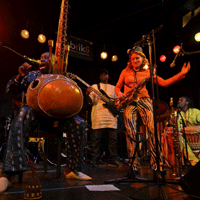 Founded in 2010 in Dakar, Senegal, by saxophone player and composer Edith Lettner, African Jazz Spirit weaves together strands of jazz, African rhythms and elements of traditional and contemporary African music to dazzle audiences with bubbly grooves, expressive vocals, and spirited instrumental solos.
Edith Lettner & African Jazz Spirit: Jom
FLARMENIA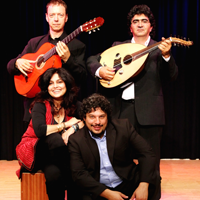 Fiery Andalusian flamenco and soothing songs from the Middle East intertwine in the ensemble Flarmenia, who demonstrate with great charm how to create a sonic synthesis on the common ground of different musical cultures.    
FLARMENIA - "Lieder und Rhythmen von Babylon bis Andalusien".: Sari Sirun Yar (Schönheit der Berger) - Armenia-Flamenco
LîLa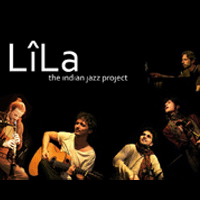 The interplay of Rajasthani musicians and jazz musicians combines musical styles from different continents: Indian rhythms encounter Western harmonies; composed arrangements flow into an improvised whole, creating a tapestry of delicately woven soundscapes and explosive rhythms. 
LîLa - Indian jazz project: Kerala
Madame Baheux (First Prize)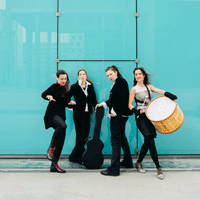 Madame Baheux make groovy Viennese Balkan music in an intoxicating mix of folk songs from Bulgaria, Serbia, Bosnia, and Macedonia with innovative arrangements, featuring songs by Ewan McColl, Bertolt Brecht, and Georg Kreisler, and original compositions by the band. 
Madame Baheux: Banaćansko Kolo
MATATU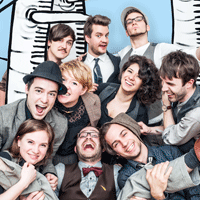 This ten-piece band from Vienna takes the origins of its name – an African van – as a metaphor to embark on a trip around the world across all continents, crossing all musical borders. From stomping Balkan beat to smooth Latin grooves, Matatu produces a vibrant potpourri of sounds.
MATATU: Matatu
Mereneu (Finalist)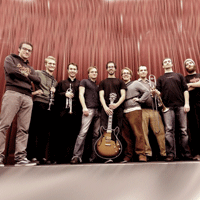 This colorfully international group, founded in 2012 by Brazilian guitarist Emiliano Sampaio, plays a mix of brand new, lively compositions: flute, clarinet, trombone, trumpets, saxophone, guitar, bass, and drums combine to offer an open-minded blend of traditional jazz and Brazilian music.    
Mereneu Project: Alkoholische Schlusse
Orges & The Ockus-Rockus Band
Orges Toçe has a voice like a shovel full of whiskey-soaked gravel. His Albanian-Austrian group, Orges & The Ockus-Rockus Band, zigzags between Balkan music, Western and Gypsy Swing, rock'n'roll, blues, and jazz – creating what might be termed "Balkanbilly."
Orges & The Ockus-Rockus Band: Magjistrica